Short Sale & Residential Real Estate Specialists in Vancouver, Camas,
Washougal, Battle Ground and Other Clark County Areas of Washington
Welcome to one of the best Community and Real Estate sources in Clark County Washington. You can find the latest homes for sale throughout the Vancouver, WA metro area as well as information on Relocation, Clark County schools, local events and weather.
---

Buying? Search for Vancouver Area Homes
Get access to view every available home in the area. Click here to begin your search for your perfect home or real estate property. Listings are updated every 24hrs. You can also check every short sale and foreclosure listing in the county!

Selling? Get a FREE Home Value Request!
Click here to find out how much you can get for your property. Let me provide you a Comparative Market Analysis(CMA) with the sales prices of other similar properties in your area. This service is free to everyone. Call 360.521.7565 or email element57@comcast.net to find out more information.
---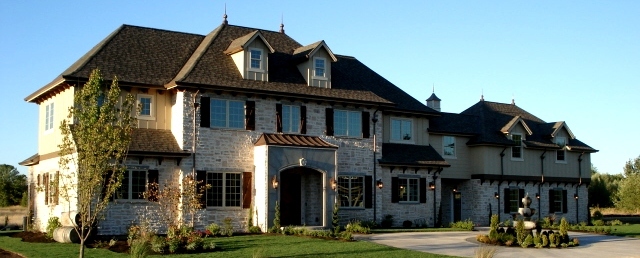 Areas of Expertise: I primarily sell property in Clark County Washington including: Vancouver, Camas, Washougal, Battle Ground, Ridgefield, La Center & Woodland. I deal with many types of residential Real Estate. I love working with first time home buyers as well as seasoned individuals who've purchased or invested in Real Estate for years. Below are some breakdowns of my experience & what I bring to the table.
Listing & Marketing Homes: These days it is imperative to enlist a Realtor who is creative, tenacious and results oriented to represent you in the sale of your home or property. The market is ever changing and you need someone who is looking ahead not to the past for marketing techniques and strategies. "I pride myself on my utilization of today's internet technology & networking to sell homes in below average market times. If you're ahead of the curve you'll save money every time.
Buyer Representation: Market savvy Realtor seeks buyers that want to save thousands!!! Both with my experience and vast knowledge of Foreclosures, Short Sales and Investment Property I am typically able to provide buyers with homes/property drastically under market value. From Fixer Uppers to Million Dollar Estates, it's a buyers market and I want to help you take advantage of it!
Short Sales/Avoiding Foreclosure: I've worked on short sales for the past 9+ yrs. My experience speaks for itself. My partner and I have closed over 500 short sales in Vancouver Washington and surrounding areas, we continue to help home owners through the process today. Handing the fate of your home to someone who is inexperienced in pre-foreclosure sales or short sales is a grave mistake. Experience is everything and can mean the difference between a successful sale or getting foreclosed upon. I have the SFR designation certified by the State of Washington as a short sale/foreclosure expert.
New Construction/Subdivisions: With my experience in home building/remodeling I have a lot to offer in terms of what the market calls for in new construction & the needs and wants of buyers. I am on the cutting edge of design & building trends.
If you have further questions about the Vancouver area or Clark County Real Estate market, please don't hesitate to call me at 360-521-7565 or send an email.